Passing on my wealth
You've worked hard for your money. We'll help you make sure it keeps working hard for your loved ones.
We turn wishes into actions
Tell us what you want done after you're gone, and we'll let you know how to plan for it. So while we handle the trust structures and tax implications, you can get on with the rest of your life.  
A plan as unique as you
Your dedicated adviser will get to know your hopes and plans. And they'll help you navigate the complex world of trusts, gifts, taxes and property so you can relax knowing everyone will be taken care of.
Work with trusted partners
We work closely with an extended network of solicitors and accountants who can help put your plans into action and avoid complications down the line.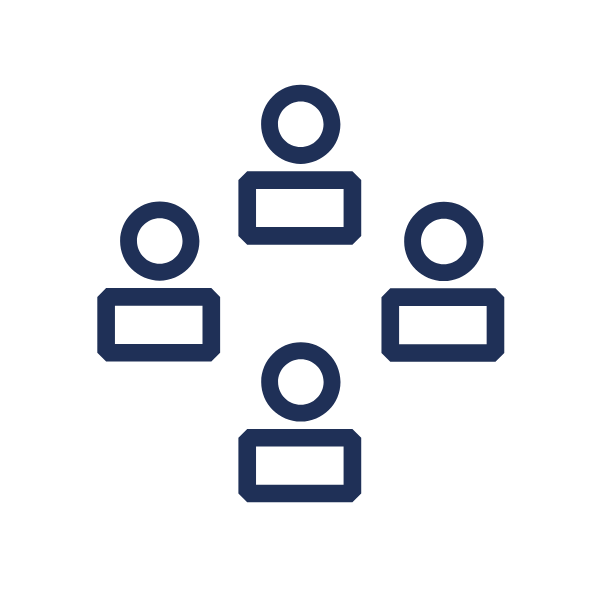 Face-to-face or virtual
Your dedicated adviser is on hand however works best for you – whether that's over a coffee or a video call.
Make inheritance less taxing
You don't want your loved ones to get hit with an unexpected tax bill – or to pay more than they need to. We'll help you plan well ahead to make sure your estate is tax-efficient.
Leave a legacy
There are lots of ways to keep supporting the causes close to your heart after you're gone. We'll guide you through them – whether you want to leave specific cash gifts or assets, or prefer that your trustees choose who benefits.
Plan while you can
No-one likes to think about it, but there might come a time you're not able to manage your affairs yourself. We'll advise you on how to make sure your wishes are carried out no matter what – like setting up Powers of Attorney just in case.
Not sure if you need financial planning? Ask yourself these questions:
Have I made it easy for my loved ones?
Inheritance tax is affected by the kind of assets you leave behind as well as the amount. And perhaps you want to make gifts while you're here to see your family and friends enjoying them. Expert advice helps you plan to pass on wealth without passing on problems.
Can I see what's coming?
No-one has a crystal ball, but our chartered firm can map out a path that accounts for shifts you might not see coming. So you can make sure your money keeps working hard for you and for generations to come.
Do I have access to the best advice?
We've offered high-end financial expertise for decades – and we're backed by Schroders. Beyond that, our clients tell us there's nothing else quite like the insight, support and cutting-edge technology we bring to the table to help them go further than they ever thought possible.
Need help answering these questions?
Our dedicated advisers are happy to help.
What can we help you plan for?