Getting started
We've helped lots of firms take their first steps. Find out how we can give your business a boost from day one.
Unlock your ambition
You've done your research. You know there's a gap in the market, and you have the perfect idea to fit. We can help as you navigate the legal, financial and regulatory first steps towards making that dream come true.  
Find funding
There is no better place to look for finance than among those who know the business. Find the funds you need, access advice and avoid pitfalls with us.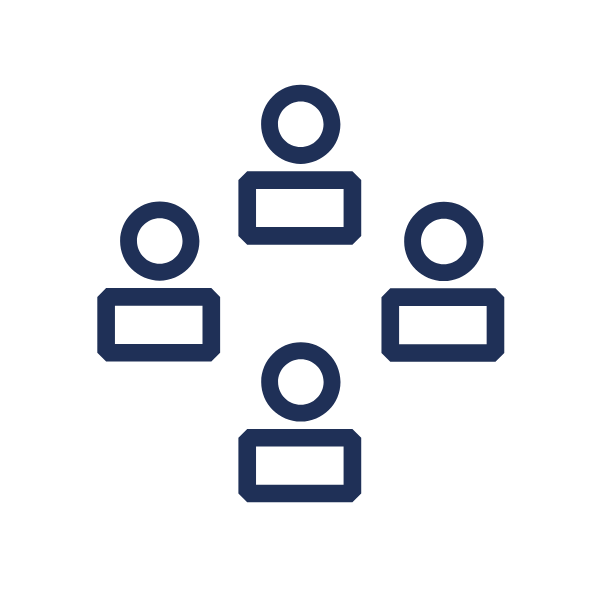 Find a community
Why stay out in the cold? As part of our Benchmark adviser network, you'll have access to all the contacts and know-how you need to make your business thrive.
Solutions for every stage
From individual services around compliance and investment to our integrated technology, we'll support you every step of the way.
Transparent tech
We have a team ready to on-board you, after which you'll be given a dedicated team to discuss your needs. And we'll make it face-to-face or virtual, just the way you like.
Streamlined for success
Access any of our tech through a single sign up protected by industry-leading security. It all shares the same live data, so you can automate and simplify your processes – saving precious time.
Dedicated to advisers
Your success is our success – so you know we'll always advise what's best for your business, and not just ours.
Why choose Benchmark?
We're trusted by over 150 adviser firms, they all started somewhere. We know how to get you started with a minimum of fuss and maximum support.
Three steps to take you from dream to reality
1. Know your terrain
There's one secret to a successful start-up: research, research, research. Know your business terrain, and ask those who've been there before for pointers.
2. Follow a path but prepare for surprises
Your dedicated team will help you map your start-up journey. As we all know, the road can be rocky: we'll help you prepare for any surprises along the way.
3. Keep tabs on your progress
We'll be there with suggestions and a listening ear whenever you need them. And we'll celebrate the milestones when you do.
Powered by technology, backed by people
Through our technology-driven solutions and personal service, we've been helping businesses like yours to succeed for 30 years. In 2016 we joined Schroders, uniting our expertise to offer you an even broader range of opportunities. 
Proprietary technology
We've built our technology specifically around what advisers and their clients tell us they need.
Part of the Schroders family
We're 100% owned by one of the most widely-respected asset and wealth managers in the world – so you can expect centuries of stability and security behind you.
Support that suits you
We're here throughout your journey with executive support – as well as access to start up and exit finance, legal and HR advice and even property guidance.
Tell us about your business, your goals and your aspirations and we'll let you know how we can help.