Practice management
A seamless system, with shared data across all solutions, and a dedicated client portal. Saving you effort you can invest elsewhere.
Strong apart. Unbeatable together
Individually, our solutions add a lot of value to your business. But it's when you bring them together – with a single live data feed and log-in – that you'll really appreciate the Benchmark difference.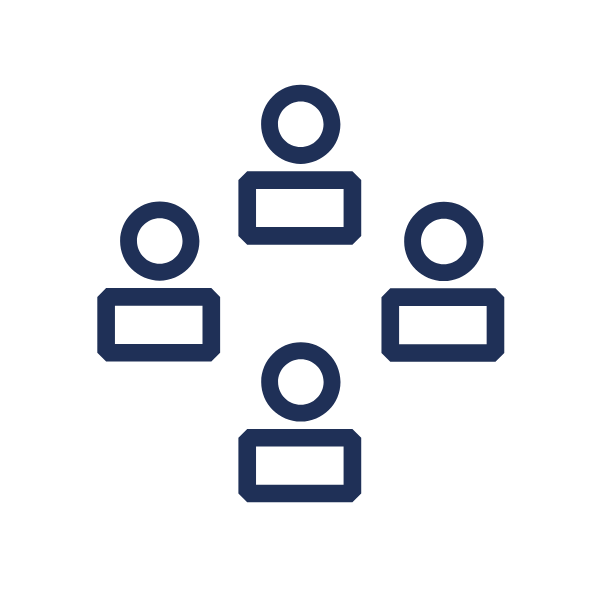 All your processes in one place
Digital on-boarding. Client review and reporting. Compliance. Our technology brings together everything you need to run a safe and successful practice.
A window into your clients' wealth
Our client portal lets you see everything you're doing for your clients, and lets them see how well it's working. Got a question? You can message each other – or us – securely.
Full control at your fingertips
Ready to manage your clients' investments ? Our platform marries funds from the best providers and our award-winning Model Portfolio Service to take you to the next level.
Take those first steps:
Tell us about you
Speak to one of our team about what's working and not working in your business. We'll suggest a solution and customise it to you.
Get off to a running start
Whichever option you choose, we'll onboard you fast, so you can start seeing the benefits. Our tech team is on hand to iron out any issues.
With you however you want us
We can set you up and leave you to it. But we're also here to help you grow bigger and better. It's your call.
Not sure which solution is right for you?
Our team are on hand to walk you through the options. Without stepping on your toes.
Industry leading security
We value your assets and your data as much as you do. That's why we protect them with the highest levels of security.
Always innovating
Our fully integrated, web-based compliance and practice management system was a UK first. And we'll keep taking leaps forward.
Powered by technology, backed by people
Through our technology-driven solutions and personal service, we've been helping businesses like yours run smoothly for 30 years. In 2016 we joined Schroders, uniting our expertise to offer you an even broader range of opportunities.
Proprietary technology
We've built our technology specifically around what advisers and their clients tell us they need.
Part of the Schroders family
We're 100% owned by one of the most widely-respected asset and wealth managers in the world – so you can expect centuries of stability and security behind you.
Support that suits you
We're here throughout your journey with executive support – as well as access to start up and exit finance, legal and HR advice and even property guidance.
Tell us about your business, your goals and your aspirations. And we'll let you know how we can help.
With you every step of the way: